Patrick Shearn's "Nimbus" Takes Over Disney Hall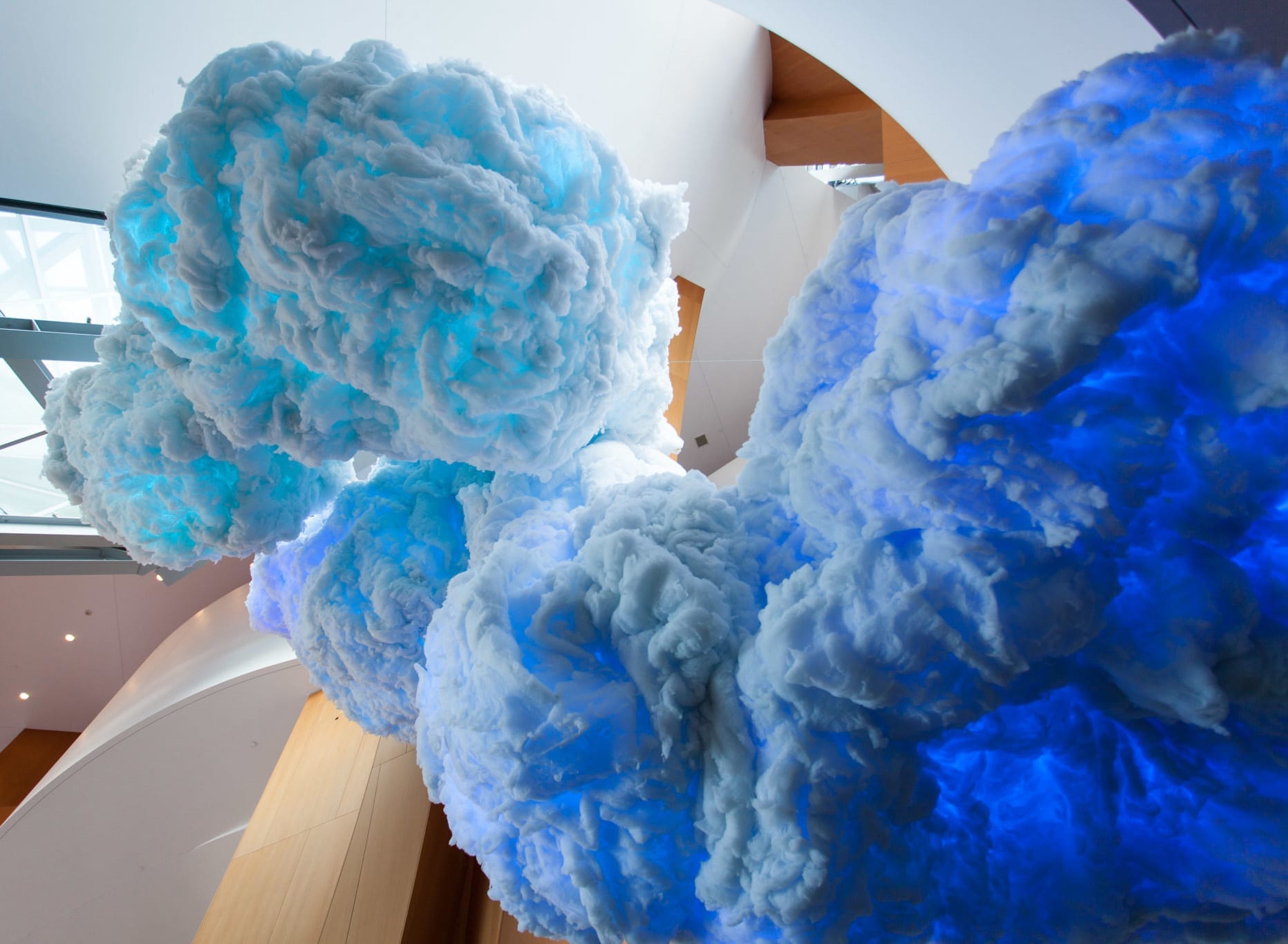 Suspended 40 feet in mid-air – seemingly floating above the atrium of downtown L.A.'s Walt Disney Concert Hall – looms a storm of slate gray clouds. As time passes, the grays warp into bright oranges, greens and indigos, and the clouds emit waves of orchestral music.
The installation, called "Nimbus," is a project of Yuval Sharon, the Los Angeles Philharmonic's current artist-collaborator in residence and artistic director of The Industry, an L.A.-based avant-garde opera company. The Industry is known for their ambitious performances, like 2013's "Invisible Cities," a headphone-set opera staged in bustling Union Station; and last fall's "Hopscotch," an "asphalt opera" set in 24 limousines zigzagging across Los Angeles, stopping at the Bradbury Building, Angels Fight and other city landmarks.
For "Nimbus," Sharon tapped composer Rand Steiger to write the music that emits from the 32 speakers inside the cloud. For the construction of the cloud itself, he turned to artist Patrick Shearn of Poetic Kinetics.
Read more: http://blogs.kcrw.com/dna/patrick-shearns-nimbus-takes-over-walt-disney-concert-hall