What also dazzled was Poetic Kinetics companion interactive pieces "Papilio Merraculous" a Coachella Caterpillar that included the Coachella Butterfly. These two mobiles moved across the fields that metamorphosized into trance-like insects aglow in mesmerizing blinged-out color fields.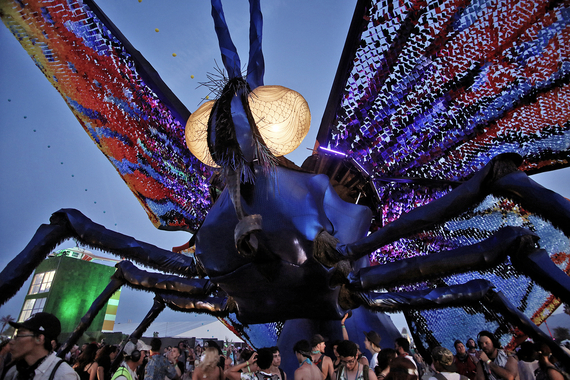 Coachella Butterfly by Poetic Kinetics. Photo by EMS.
Coachella Music Festival kicked off another round of it's 2015 edition with a new array of art pieces that brought alive the Empire Polo Fields once again in Indio, California. With new art pieces roving the grounds among the teaming lots of adoring fans, Coachella stayed true in transforming it's day experience into night that makes it unique among music festivals.